This tour is so crazy! I sometimes forget how much. Talking to people on our way and telling them our story make us realise what we are actually doing and what we are here for.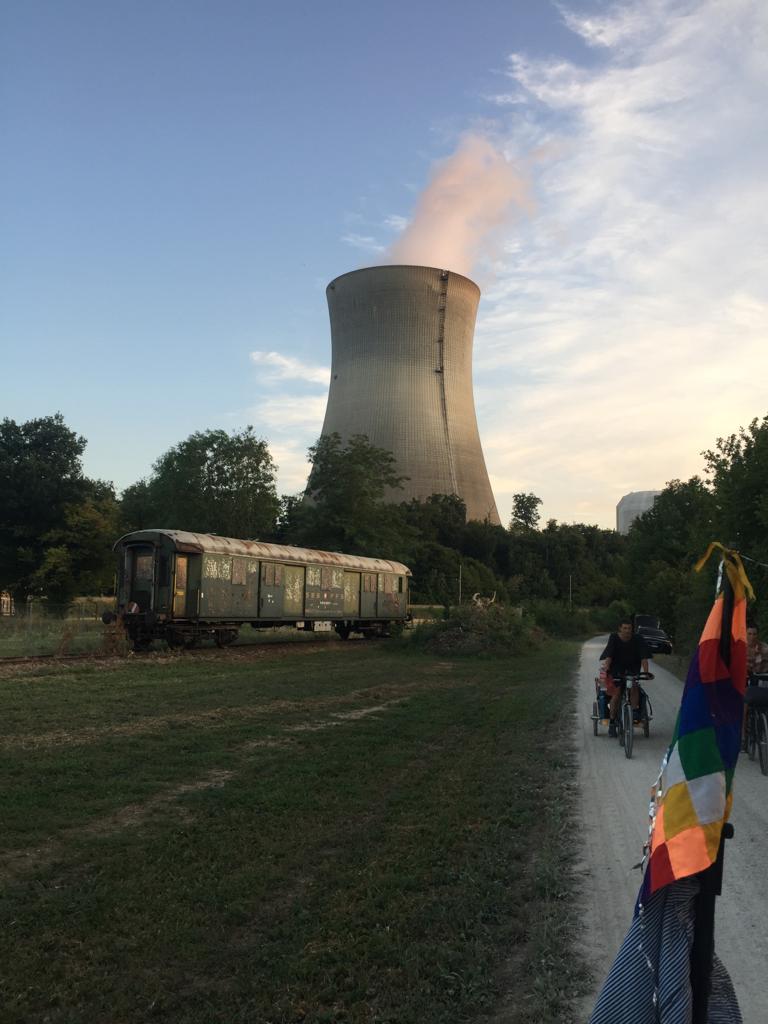 Cycling as a peaceful manifestation for the protection of our earth, as an invitation for slowing down in the daily hastle, as a way to become more conscious of how little we need to live well and cheerfully, as a way to get more aware of the beauty of the places we are surrounded by…
We crossed the Ardennes mountains, the Vosges mountains, and now we approach the Black Forest. Mountains behind us and mountains in front fo us… I am more than happy to live this adventure together with Hermanos Perdidos, Teatrotatarira and collective for beautiful trouble
This weekend we played in Freiburg at the Luftschloss and at the KTS. Thank you for this beautiful welcoming in Germany!
Tomorrow we cross the border with Switzerland and we cycle to Basel where we will have the pleasure to play at the #Quarterdeck (#Wagonplatz). On Tuesday, we are performing in Döttingen, and on Thursday in Winterthur. And there is yet so much to come…
Sometimes when I see this list of the upcoming concerts and the kilometers we still have to do by bike to commute from one place to another, I'm thinking: What on earth is still pushing me to go on?! But then I hear one of the Hermanos singing, and I see the mountains soaring at my feet, and I feel like I'm growing. I am more than happy to live this adventure.
If you have some free time, don't hesitate to join us on the tour. Just jump on your bike and go with the flow of the #Rosalinatour.